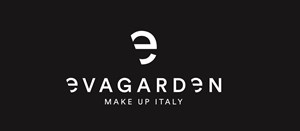 Founded in 1979, EVAGARDEN Make up always aimed to provide the professional make-up artist, the innovative tools to work with as well as a range of functional cosmetic products that deliver the desired outcome. EVAGARDEN Make up is the result of constant commitment to research and innovation. Attention to detail is given to each product range providing the latest technology in ingredients one looks for in this day and age.
EVAGARDEN offers its users an elegant finish, adaptability and freshness thanks to its high quality range of products. The brand is also known for its excellent performance in delivering a long lasting effect.
In Malta EVAGARDEN is the exclusive make-up sponsor of the Malta Fashion Week and Awards. Over 50 top make-up artists use the brand back stage during the week of events.
Moreover, Biocare Academy has graduated over 200 make-up artists using the EVAGARDEN brand over the last 5 years.
Where to find EVAGARDEN Makeup ?
ATTARD
Belle Image Beauty Salon,
Triq Il-Pitkali, Attard
- T. 21438894
BIRGUMA
Desired Beauty,
Block A Maisonet 2,
Saint Mark's Street
- T. 21414072
BIRKIRKARA
Beautique Parlour,
The Niche Flat 2,
Triq Ix-Xorrox c/w Triq L-Mriehel
- T. 21490491
Estancia Beauty Salon,
47, Ta' Paris Cikku Bonaci
- T. 21472590
Kohl Beauty Salon,
Naxxar Road Birkirkara
- T. 21486361
BIRZEBBUGA
MM Beauty Clinic,
Triq Il-Fossili c/w Triq Il-Mandolina
- T. 21659058
Body Bliss Beauty Salon,
Triq Birzebbuga ,
- T. 21659922
GZIRA
Alfie's Hair and Beauty Salon,
Sliema Road
- T. 21334362
HAMRUN
Beauty Secrets Beauty Salon,
1A, Triq Il-Kuncizzjoni
- T. 21225957
Joanna's Hair and Makeup Studio,
63, Triq Guze Pace
- T. 2723 8547
IBRAGG
4 Elements Beauty Salon,
Triq ta' L-Ibragg
- T. 27820551 
Chic Hair and Beauty,
L-Ibragg Road
- T. 27427375
KIRKOP
Master Piece Beauty Salon,
St. Peter Street
- T. 99682291
LUQA
The Core Beauty Salon,
Carmel Street
- T. 99273375
MELLIEHA
Art In Beauty Clinic,
74, Victoria
Triq Il-Birwina
- T. 27522793
Designers Cut Hair and Beauty,
Triq Iz-Znuber
- T. 21525193
MOSTA
Studio M. Beauty Salon,
Triq Santa Marija
- T. 21420156
MARSAXLOKK
Indulge Beauty Salon,
St. Anthony,
Triq Tax-Xerriek
- T. 21654513
NADUR
Garden of Eden Beauty Salon,
Pete-Eve Canadian House,
Triq ta' Hida
- T. 21558170
NAXXAR 
Elizir Health and Beauty Clinic,
Notary Em. Debono Street
- T. 21437115
Provita,
19,
21st September Avenue
- T. 21412452
QIVY Spa,
Labour Avenue
- T. 21438162
PACEVILLE
Looking Good Beauty Salon
Baystreet Complex
- T. 20991800
PAOLA
Skin Sense Beauty Salon,
50,
Sammat Street
- T. 21801157
RABAT
Smoothline Health and Beauty Salon,
Vjal Il-Haddiem
- T. 21451831
San Gwann
Amethyst Beauty Salon,
15,
Triq Felice Borg
- T. 21376319
Beauty Techniques by Lourdes
J F Marks Street
- T. 79317290
Chiara's Beauty Salon,
26,
Carmel Mallia Street
- T. 21383776
SIGGIEWI
Carina Beauty Clinic,
Triq Kircippu c/w Triq Dun
- T. 21464797
Joanna's Beauty Salon,
520,
Mons. Mikiel Azzopardi
- T. 21460074
SLIEMA
La Lisa Beauty Salon,
Depiro Street
- T. 21346763 
SWIEQI
Neroli House of Beauty,
57,
Triq il-Keffa
- T. 21382800
TARXIEN
Perfect Profile Beauty Salon,
5,
Triq Dar tal-Kejka
- T. 21661731
ZABBAR
Un Tocco Dangelo Beauty Salon,
Triq Is-Silla
- T. 79277575
ZEBBUG
Yuva House of Beauty
c/o Hair Factory,
Vjal Il-Helsien
- T. 21463622
ZURRIEQ
Bennessere At The Spa,
17,
Borgo Maggiore Street
- T. 21642886
Lux Nails,
9, Antrit
Mqabba Road- T. 21641300
Studio B. Beauty Salon
112,
St. Paul's Street
- T. 21682421
VICTORIA (GOZO)
Angelic Beauty Salon,
Best Buy Arcade,
Triq Is-Suq
- T. 2766500
Bellezza Beauty Salon,
Triq L-Arcisqof petru Pace
- T. 21550966
Changes Beauty Salon,
20,
Triq Fortunato Mizzi
- T. 21562203
XAGHRA (GOZO)
The Secret Day Spa,
Imberraq House,
Vestro Street
- T. 99248930
Media Gallery