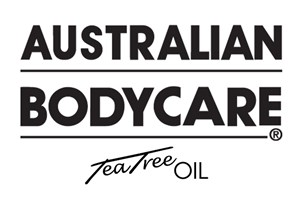 Inspired by traditional Aboriginal remedies, Australian Bodycare has created a hair and skincare range where every single product is individually designed to nourish and pamper the different areas of your body.
Australian Tea Tree Oil is one of the most exciting essential oils in the world. It is only extracted from the tree called Melaleuca alternifolia, which is indigenous to Australia and only grows in a relatively small area on the Northern Rivers region of N.S.W., Australia.
The main properties of Australian Bodycare Tea Tree Oil are:
Rapid Broad Spectrum Bactericidal Activity: Effective on bacteria, fungi and virus.
Easy Absorption: Being lipophilic, the oil can penetrate down through the upper level of the skin to the derma (fat tissue).
Slightly Pain Relieving: Australian Bodycare Tea Tree Oil applied to wounds, insect bites will reduce irritation.
Effective: Effective even in the presence of organic detritus (pus).
ABC have rigorous quality standards which mean that the brand can substantiate the claim of having the finest Tea Tree Oil.
We source all our Tea Tree oil from one strictly controlled plantation.
We source our Tea Tree oil from a plantation and not from forests to ensure the source is renewable.
Our standardization more than meets the minimum requirements for the quality of Tea Tree oil defined in the European Pharmacopoeia, the International Standard ISO 4730 and the Australian Standard AS 2782-1997.
The key component for antimicrobial activity is Terpinen-4-ol, the concentration of which must be more than 30%, typical concentration in Australian Bodycare Tea Tree oil is 38-44%.
The concentration of cineole must be less than 15%, typical concentration in Australian Bodycare Tea Tree oil is between 0.5% and 5%.
Australian Body is sold in all leading Pharmacies and Beauty Salons around Malta.